Teresa C's Highlander Keep
The Library - Highlander fanfiction stories by Teresa C. Nonfiction essays and romps. Poetry.
Conversation at Joe's - Stories by a variety of authors, all of which are centered on talking about things over drinks at Joe's.
The Game Room - The Hall of Honor for the Highlander Quote Game.
Cheers and Jeers - A little self-indulgent showcase where I posted my favorite (fanfiction) compliment and my favorite flame.
Guest Rooms - Highlander Fanfiction by guests at the Keep.
Keepers - 'Zines I've made of my favorite Highlander stories. Available for download by anyone with .pdf reading software.



Here's how to e-mail Teresa. Thanks for dropping by.

---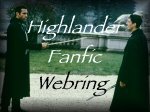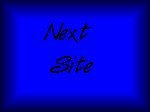 This Highlander Fanfic Webring site is owned by Teresa C .

Want to join the Highlander Fanfic Webring?



[Skip Prev] [Prev] [Next] [Skip Next] [Random] [Next 5] [List Sites]
---