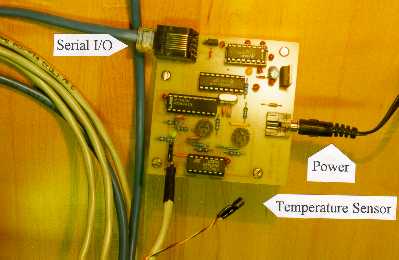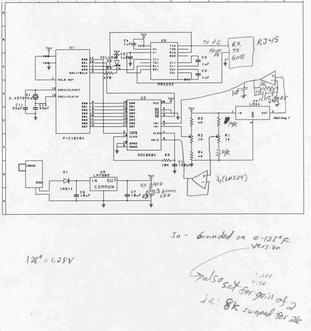 Code for PIC16F84 (Old Version of temp sensor)



Temperature to RS232 Converter (Old Version)

Once a minute the microcontroller tells the 8 bit A/D to read the temperature. The temperature sensor provides 10mV/degree F which is scaled so the 8 bits cover 0-128 degrees F in 0.5 degree increments. The microcontroller then converts the binary number to ASCII and sends it to a serial port at 1200 baud. This device is moved around to log temperatures where necessary.