Gordon Lightfoot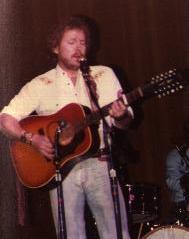 This is a picture I took of Gordon Lightfoot at a concert he gave in Duluth, Minnesota. Gord is one of my favorite songwriters. It is astounding the number of great songs he has produced. Check out "Christian Island", "Wreck of the Edmund Fitzgerald", "Don Quixote" and "Home from the Forest".

I lived in Duluth in a room which overlooked Lake Superior when the Edmund Fitzgerald sank. I remember the call for Coast Guard help that went out and the news reports. Another ship, the Anderson, had the Edmund Fitzgerald in sight almost to the end.

Gords song is great, can you name another shipwreck song he wrote based on a real wreck?


---
Some other Gordon Lightfoot pages
Gordon Lightfoot: Web Page by Val Magee.
Gordon Lightfoot: Web Page by Florian Bodenseher.