! off-white background, red letters, blue clickable, green clicked >

<!BODY BGCOLOR="00ffff"> <! aquamarine background> <! blue background >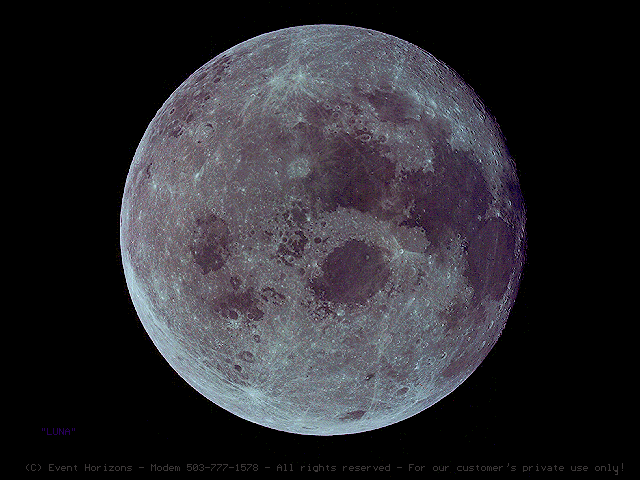 ---
The Moon
---
Sites
Bill Arnett's Moon site Images, science fiction, maps, Chinese legends, links.
Keith's Moon Page Some interesting tidbits. Legends and the meanings Moon sayings, etc.
Moon Myths From University Corporation for Atmospheric Researcher---whoever they are.
---
Papers
The papers are those I've read and/or want to keep track of. They are just in order reading: last to first.
Benn, C. R. (2001) The Moon and the Origin of Life. A review of whether the Moon aided the development of life. The p.~2 problem is in AAP.
---
Moon Images
Some of the links below are broken. Those images I feel doubtful about posting since the permission or public domain status is unclear. The thumbnail images are linked to larger images where more information and full credit are given.
---

<! %%%%%%%%%%%%%%%%%%%%%%%%%%%%%%%%%%%%%%%%%%%%%%%%%%%%%%%%%%%%%%%%%%>